Welcome to Steamboat's finest and most unique store.
We are located at the corner of 8th and Lincoln and we house one of the finest collections of museum quality fossils, minerals and crystals in the country. You will also find a beautiful and diverse selection of Native American, fine gemstone, sterling silver, gold and contemporary designer jewelry that appeals to every taste and budget. We also carry watches, watch batteries and engagement and wedding rings.
There is something for everyone at the Jewelry and Fossil Shop of Steamboat.
We look forward to seeing you.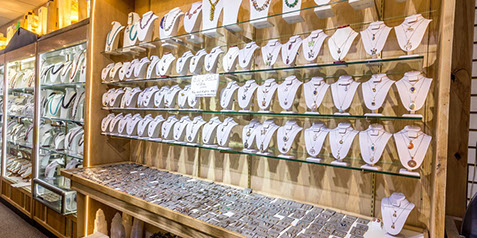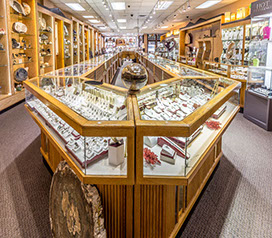 © 2015-2020 Jewelry and Fossil Shop of Steamboat
GLOSSARY