Welcome to Steamboat's finest and most unique store.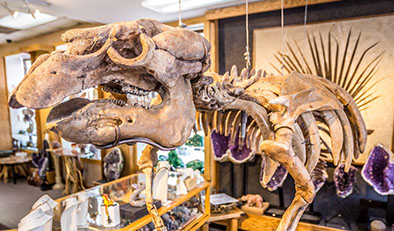 We are located at the corner of 8th and Lincoln and we house one of the finest collections of museum quality fossils, minerals and crystals in the country. We now offer watches, watch batteries, plus engagement and wedding rings.
The Jewelry and Fossil Shop has been locally owned and operated since 2001. Our management team is eager to help you select the perfect piece for your home or office.
You will also find a beautiful and diverse selection of Native American, fine gemstone, sterling silver, gold and contemporary designer jewelry that appeals to every taste and budget. We are proud to carry dozens of brands, including Artie Yellowhorse, Breuning, Belle Etoile, Lazuli, Steamboat Charm, Millefiori, Murano Glass Jewelry and more.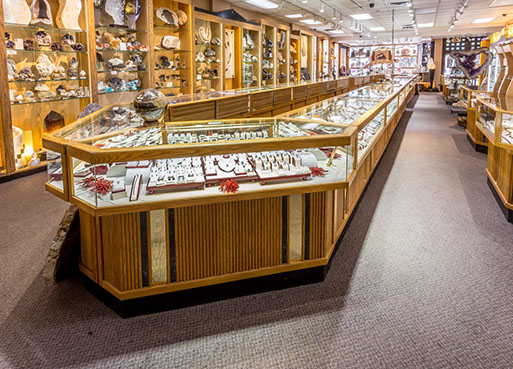 Various styles of snowflake jewelry and Steamboat charms are available. Also, plenty of mini fossils and minerals for the kids!!
Whether you are a collector, enthusiast, patron of the arts or just fascinated by fossils and gems, these incredible one-of-a-kind items connect us to nature and the past. They remind us of the beauty of nature and the miracles that exist around us every day. You can take home a piece of this feeling and recreate it in your own space.
There is something for everyone at the Jewelry and Fossil Shop of Steamboat.
You will love our weekly specials!! So come on down and visit Steamboat's best store for jewelry, fossils crystals and minerals. We look forward to seeing you.